Remote work is on everyone's lips and has become an integral part of the modern working world. But besides "simply working from home" and working productively in a home office, there are some essential differences. An important factor for getting off to a good start is the right Home office equipment.
While some of the items listed below are essential, others are just plain useful in the home office.
Standing desk
Standing desks, or adjustable height desks, are a great way to start your day - both for your health and your productivity. If you're ready to make the leap from sitting to standing, we recommend a standing desk that can be used in multiple positions. This way, you can easily switch between sitting and standing during your workday.
Many of our employees use height-adjustable desks such as the EG8 in white from FlexiSpot.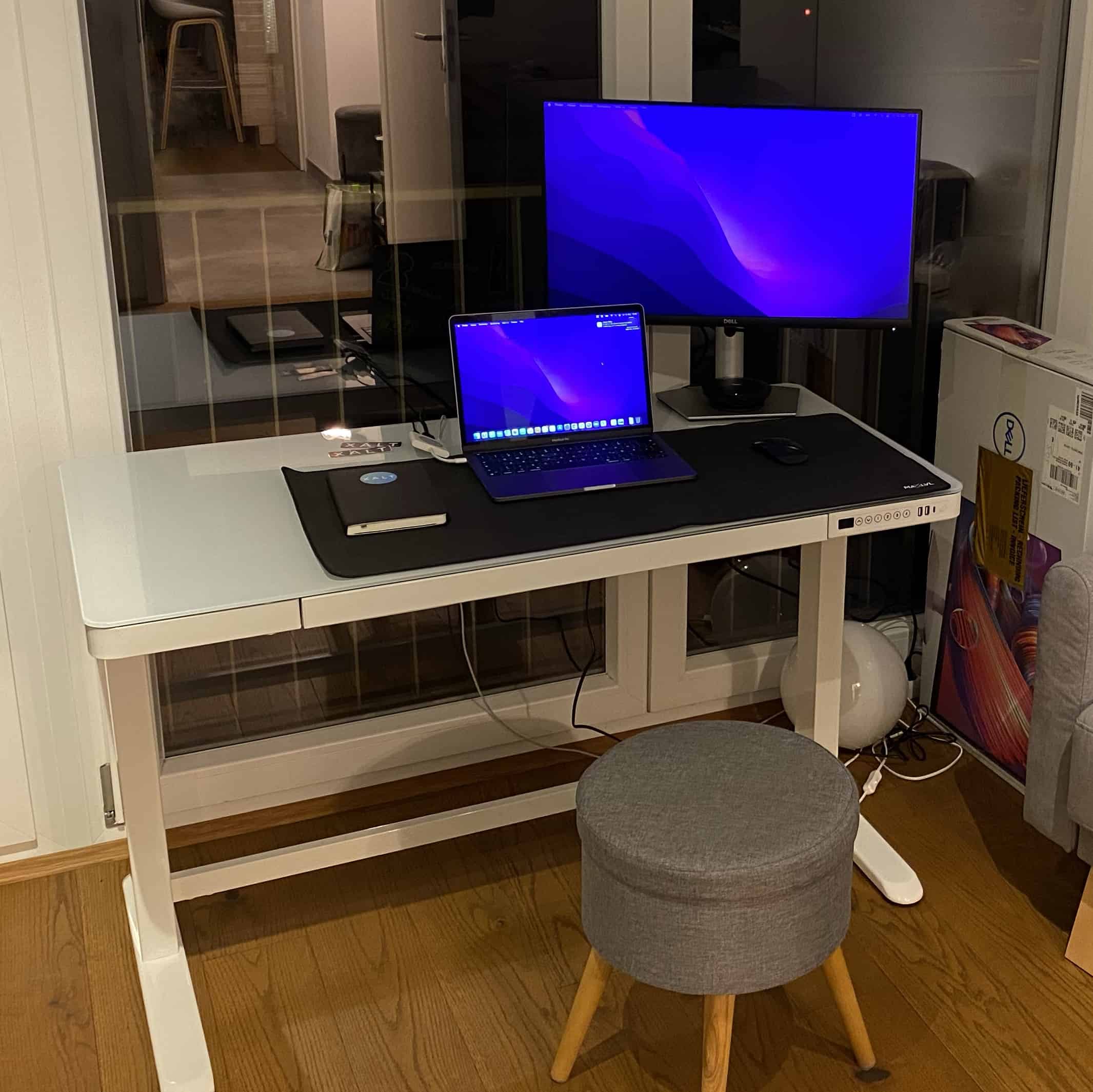 Ergonomic office chair
Besides the desk, there is another important piece of furniture your home office equipment - the office chair. Sitting for long periods of time can plague the body with lower back, neck and shoulder pain, difficulty moving and lethargy. A supportive office chair can help alleviate some of the negative effects of sitting.
For example, we replaced the chairs in our office in Leipzig at the beginning of 2022 and now all sit on chairs from Sedus.
Quick note: The stool in the above picture is of course the exact opposite of an ergonomic chair (was not delivered at the time of the photo). ????
Second monitor
A laptop screen alone may not be enough, especially if you're used to working with a large monitor or multiple screens. Home office monitor prices vary significantly depending on size, quality, and features, but entry-level models can be quite inexpensive.
If you work a lot with graphics or videos, you need a high-resolution monitor with accurate colors. Monitors come in different sizes, which is also an important detail for the purchase. You should have enough distance from the monitor, otherwise it might have bad effects on your eyes and cause fatigue faster.
At XALT we like to work with Monitors from DELL, for example the S2721QS.
So consider the space you have available, the height and depth of your desk, and the height of your chair. The largest monitor may not necessarily be the best one for your needs.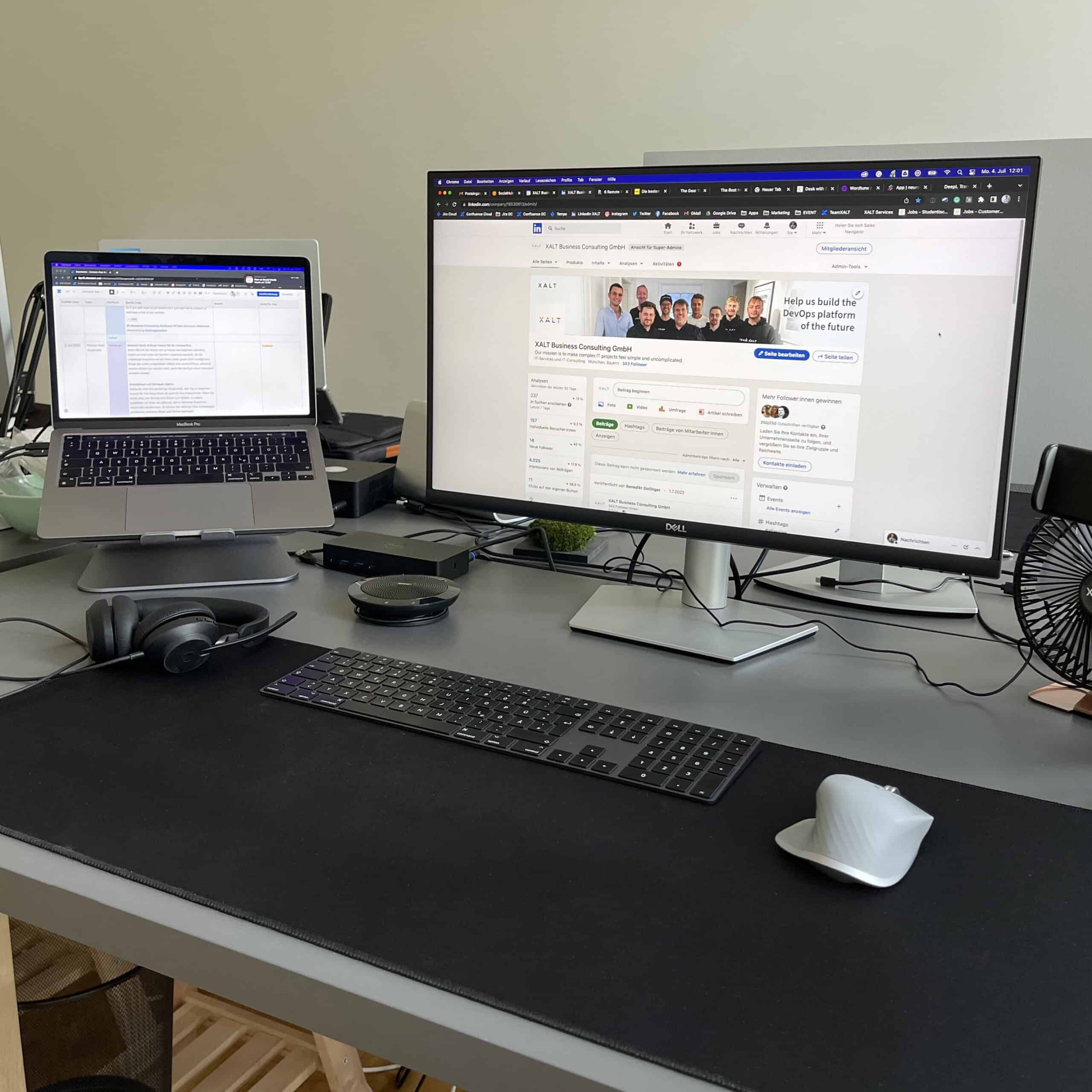 Laptop stand
To avoid health problems such as back pain, neck pain and eye pain in the home office, you should use a laptop stand when working at your computer. A laptop stand should be part of any good home office equipment, it raises the computer screen and helps you position your laptop at eye level.
At the same time, you improve your sitting position and prevent back pain. By raising the laptop, the air circulation improves and there is less heat.
We can use the stand from Rain Design recommend for just under 55 euros
The initial cost varies depending on the brand and size of the product. Portable stands are usually slightly more expensive than fixed models.
Wireless keyboard and mouse
If you put your laptop on a stand, as recommended above, you should invest in a wireless keyboard for your home office. You don't have to spend a lot of money for a simple wireless keyboard and mouse that serves its purpose.
Look for a long battery life so you don't spend more time charging them than using them. If you work with numbers a lot, consider a keyboard with a separate number pad. Also, pay attention to the noise level. Some keyboards are much louder than others, which can be a real problem in small apartments!
You can get a good wireless mouse for a few euros or spend a little more to add some handy features. The mouse MX Master 3 Logitech mouse is connected via Bluetooth or USB receiver, can be operated on almost any surface and supports up to three computers simultaneously. Therefore, this is perfect for our office, where the workstations are used by several employees.
Of course the Magic Mouse and that Magic Keyboard from Apple unbeatable - some people prefer the MX Master 3 because of its ergonomic design.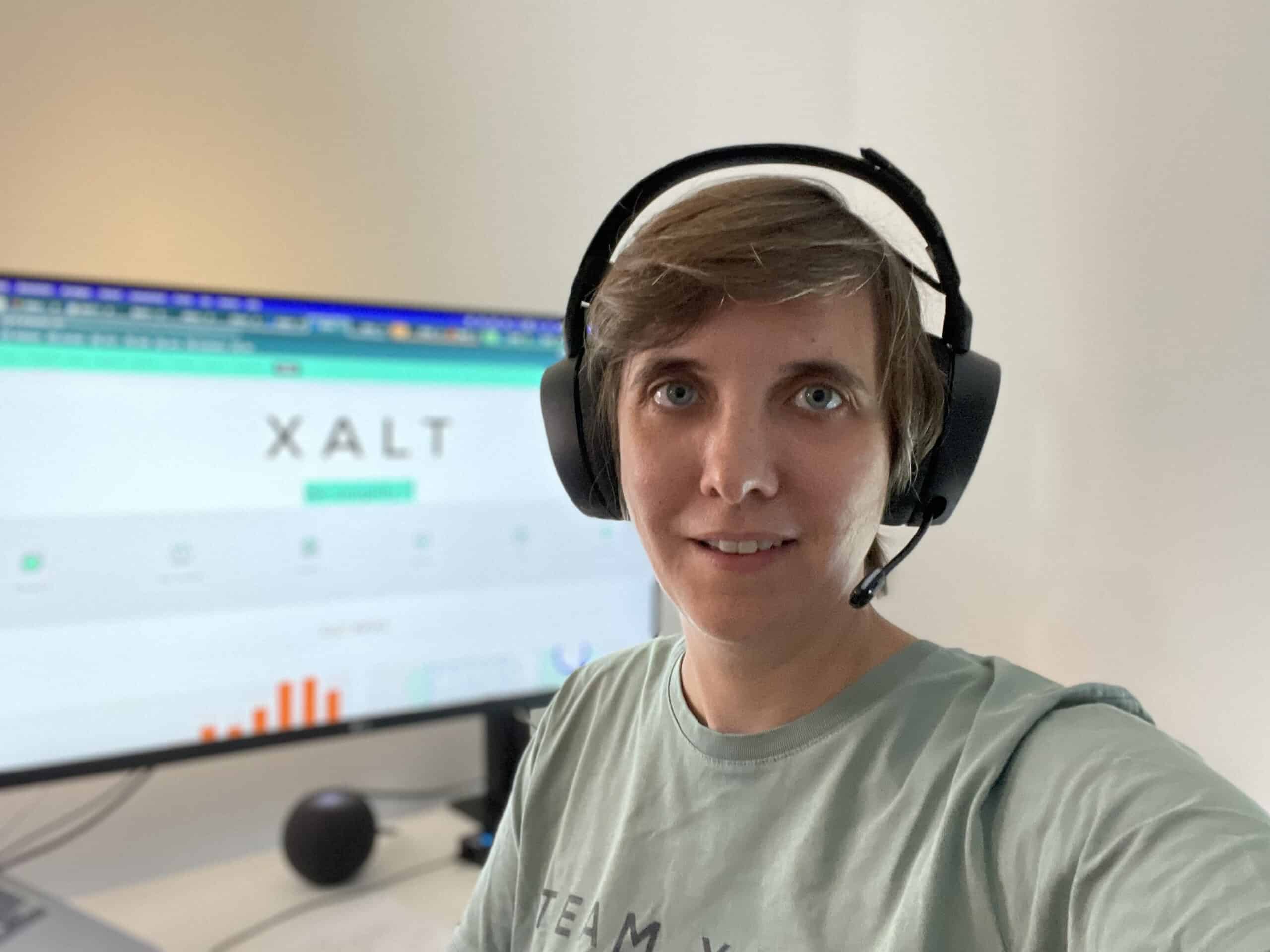 Headset
For home workers who work in small teams or need to connect with colleagues in other offices, a good headset is an essential tool. There are two important points to look for in a headset: Headsets with noise cancellation and Bluetooth wireless devices. Headsets look professional and help you have undisturbed conversations even in a slightly noisier environment.
When it comes to headsets, we at XALT fully rely on the products of Jabra - either the Evolve 30 MS with cable or the Evolve2 65 wireless.
For meetings with several employees in the same room we use in Munich and Leipzig the Jabra Speak 510.
Conclusion
The right home office equipment and especially good accessories are very important from our point of view. Yes, it's not exactly cheap and you can quickly reach a four-digit euro range. But it's money well spent, as it has a positive effect on your own health (back, eyes, wrists, etc.) and you can work in a much more relaxed way.
Our team decides for itself where it wants to work: in the office (Munich or Leipzig), in a home office or in a coworking space such as Design Offices.
Sometimes you don't want anyone around to help you focus and get things done better. And some days you want to talk about joint projects with your colleagues in the office or need a change of scenery from home.
That is why XALT offers its Team members the possibility to choose the place of work and provides the right equipment for the home office.