Confluence Intranet with Linchpin
An intranet with Linchpin is the solution to establish a fully integrated communication hub in your company. We support you in the integration, configuration and license management and advise you in the construction of your intranet based on Confluence.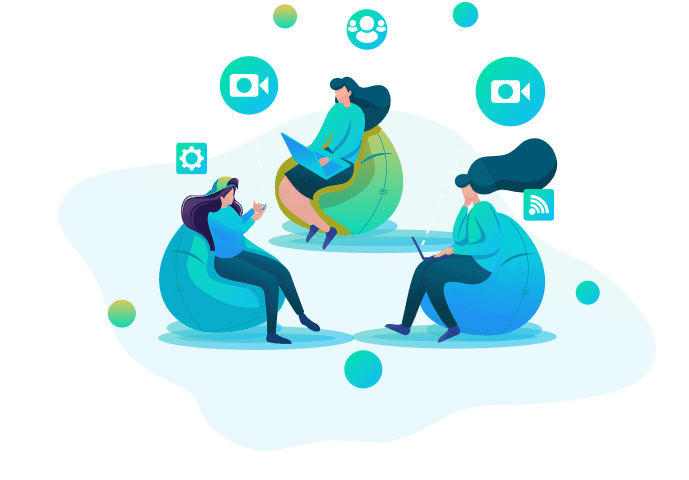 With Linchpin you have a powerful social intranet directly in your company. It can be adapted directly to your needs and provides the most important functions with Confluence as a basis.
Corporate news, knowledge base and personalized content are directly available for your team. In addition, individual user profiles can be created with easy user management. With the integrated knowledge database, you also offer your company a central database in which your team has access to all relevant processes and critical company information.
Thus, the intranet becomes the central hub of communication, collaboration and exchange in your company. 

Further functions of the Linchpin Intranet Suite
Personalized navigation
Access familiar navigation formats of web pages to navigate.
Find the right contact person
Create user profiles and assign specific characteristics to them. This way, your team members will always find the right contact person.
Multilingualism
Your company is multilingual? With Linchpin you can make your content available in all the languages you need at the same time.
Personalized content
Publish specific content only to specific user groups, subsidiaries, or countries.
Internal social platform
Give your team members the opportunity to share ideas with each other in a familiar format.
Personalization and corporate branding
Personalize your intranet according to your needs and adapt it to your branding. Home page, logo and colors. You Name it.
Integrated search function
Search for images, locations, texts or keywords. With the help of the built-in engine it's a piece of cake to find the right content.
Extranet areas
Create secured external areas and collaborate with your clientele, business relationships and freelancers.
Would you like to know how we implement an intranet in your company?
An intranet is as individual as your company and the goals you pursue with its introduction and use. Learn how our knowledge management and Atlassian professionals tailor each new project to your needs to provide you with the best possible support even before the project starts.
We have already implemented several successful intranet and website projects for our customers using Confluence.
Here you can find some success stories about our projects around the development of intranet solutions based on Confluence.
Would you like to learn more about Linchpin as an intranet?
Use Confluence as a flexible intranet solution in your company
Want to learn more about Confluence as an intranet or have specific requirements? We can help you get the most out of your business. Feel free to contact us by phone, email or visit us in our office.
August-Bebel-Str. 41
04275 Leipzig