DevOps for executives and decision makers
DevOps is the catalyst for your business success and accelerates the deployment of software and IT infrastructure
DevOps enables your digital product teams to sustainably increase their performance and thus positively influence your business goals. 
By adopting DevOps, you save valuable resources, speed up your update cycles, and ensure that your products are available when you need them.
With our DevOps Assessment, we give you an initial overview of the state of your organization and first recommendations for action.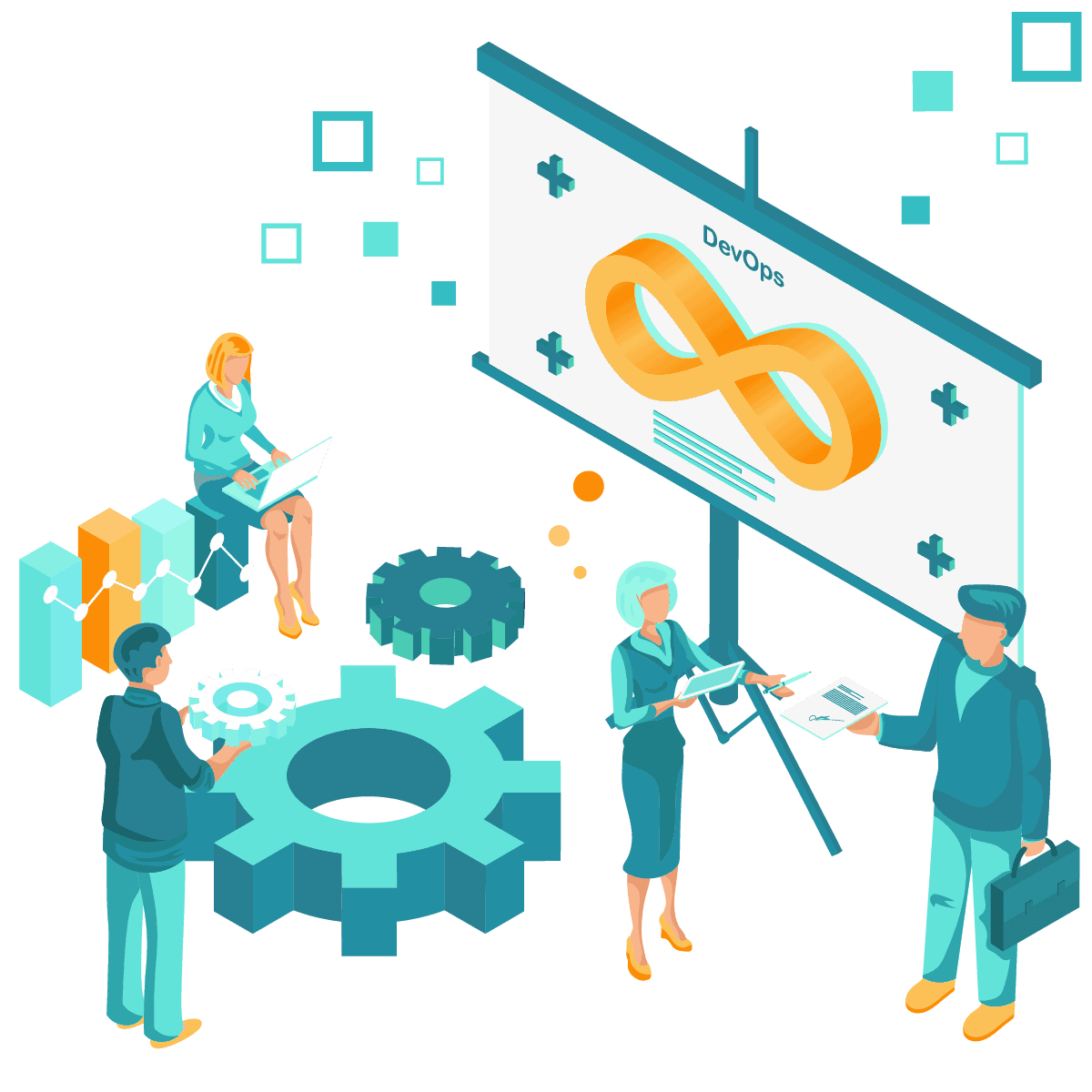 DevOps helps companies meet the demands of the market and their users for software and IT infrastructure.
The largest Challenge that companies have when implementing DevOps are organizational and cultural Nature. It's one thing to introduce a new tool to accomplish daily tasks. However, adopting DevOps requires that not only Development and Operations, but in the long run, your entire organization internalizes a new way of working and adopts a Cultural Shift towards trust-based, agile and data-driven collaboration ...and I'm going to go along with it.
DevOps modernizes the traditional software development process
A successful DevOps implementation relieves your development departments and that Top Management through leaner processes and more efficient control bodies. Software projects reach the finish line faster and easier as a result. 
The path to DevOps transformation succeeds when: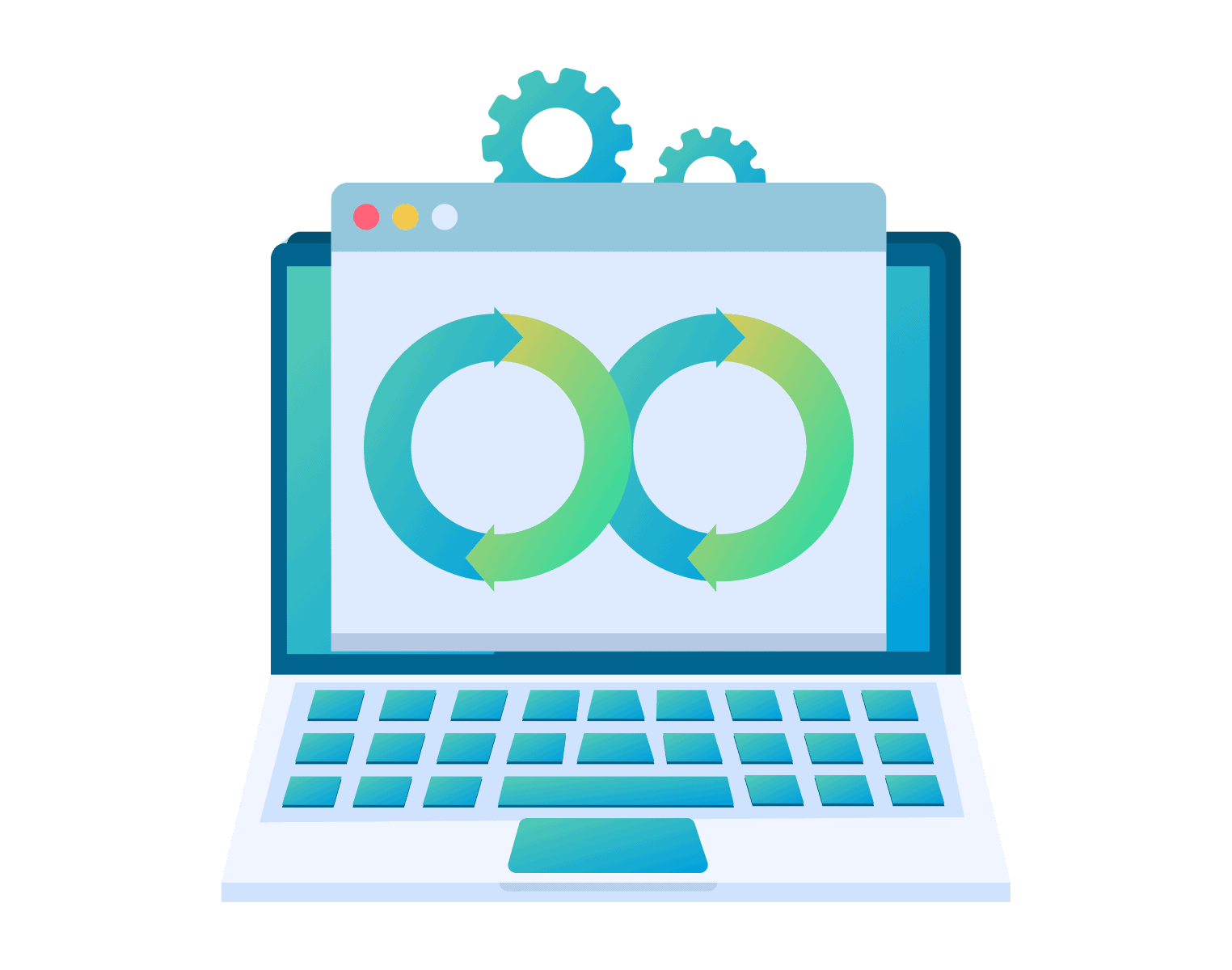 Break down outdated, sluggish and inefficient business structures
In traditional Companies are Development and operations of closed systemswhich often work against each other and pursue their own goals. Due to lack of communication, political decisions, bureaucracy and missing tools it often comes to Conflict situations. This results in the end in a weak company performance and additional Time expenditure in coping with and working through the problems that have arisen.
CALMS - The success model for your company
Culture - Automation - Lean - Measurement - Sharing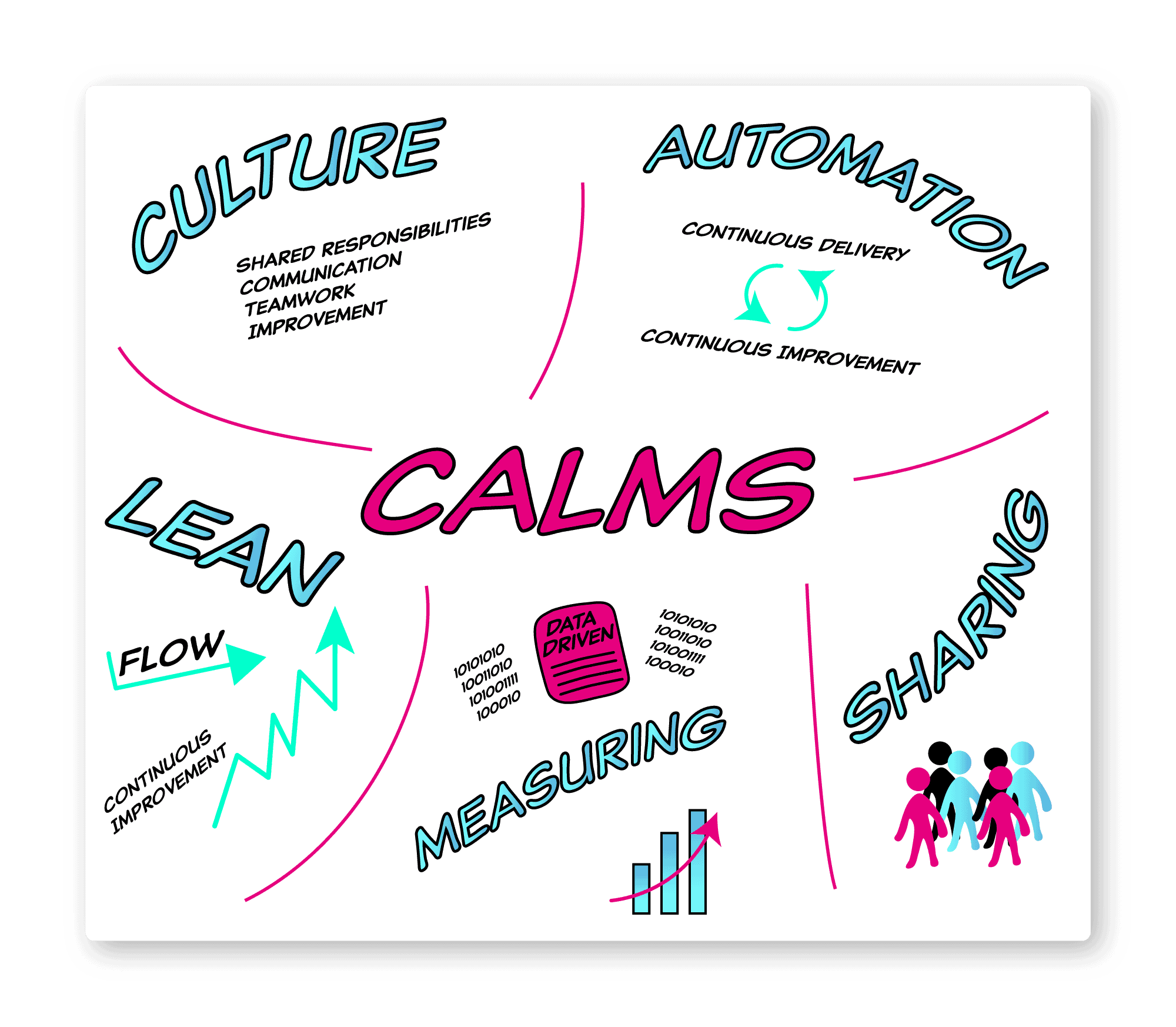 Corporate culture - cooperation, responsibility and goal setting
Shared responsibility and cooperation across departmental boundaries. Weg from an "us against them" mindset. There is an increased focus on seeing mistakes and tolerances as opportunities for further development. 
In addition, a DevOps culture pursues the goal that the team, in addition to implementation, also increasingly takes care of operation and further development, and thus actively contributes to the Corporate success is involved. Your employees thus become more the Intrapreneur and are contributing to the development on their own initiative.
The cultural shift further aims to ensure that a Building and sharing knowledge is introduced within teams and across teams.
Learn more about implementing DevOps with the CALMS Framework
Technical methods - automation and data collection
More time to develop features and updates with the help of automation. For example, building a Continuos Delivery infrastructure can free up your staff. This means that the required infrastructure (e.g. servers) can be sync and corrected by elderman -- - for -- provided and managed. A constant wait for important systems has thus come to an end.
Knowing the current state of the applications your team maintains enables data-driven decision making. For example, you can identify active bugs in the desktop application or the uptime for an online service and derive recommended actions from them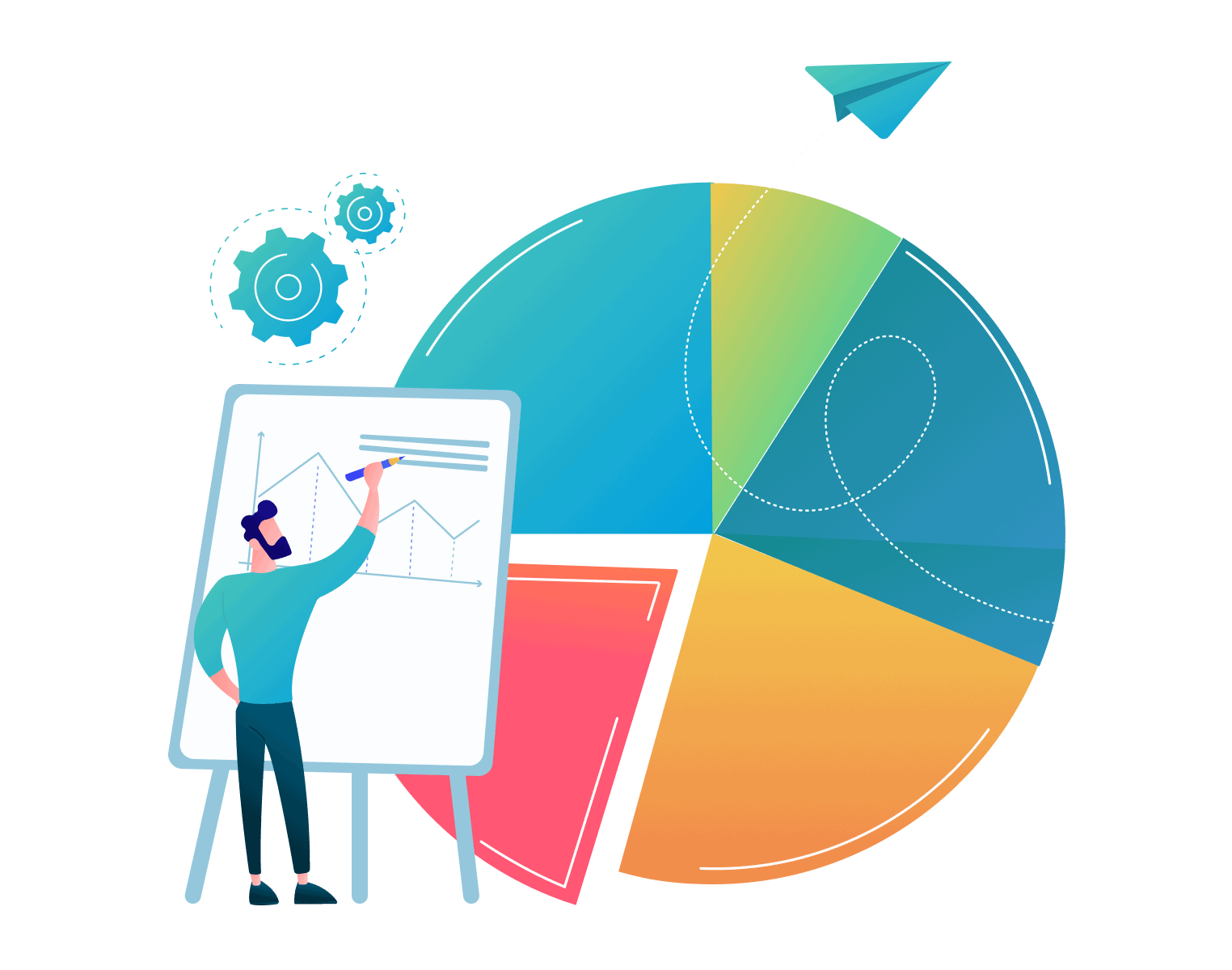 The benefits of implementing DevOps for your company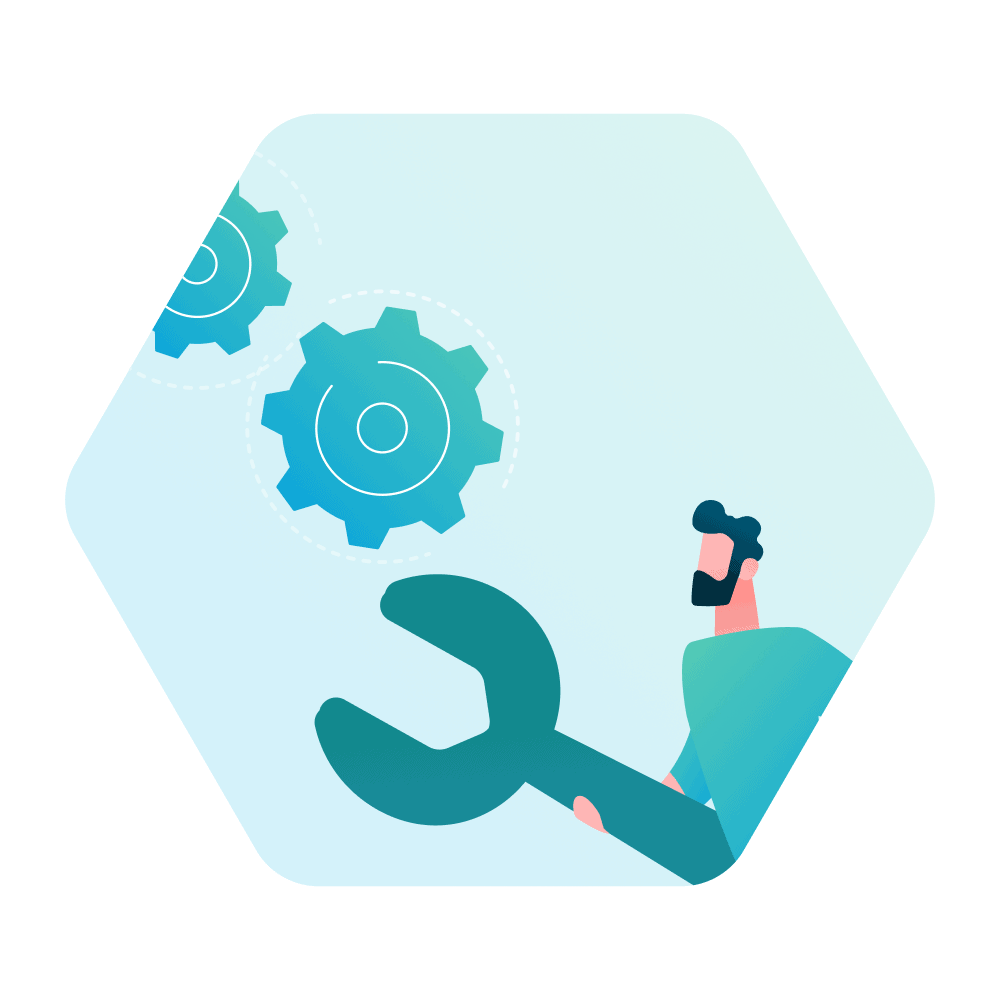 7x fewer errors during revisions
Elite DevOps performers had a change failure rate 7 times lower than low performers and can focus on more important tasks faster.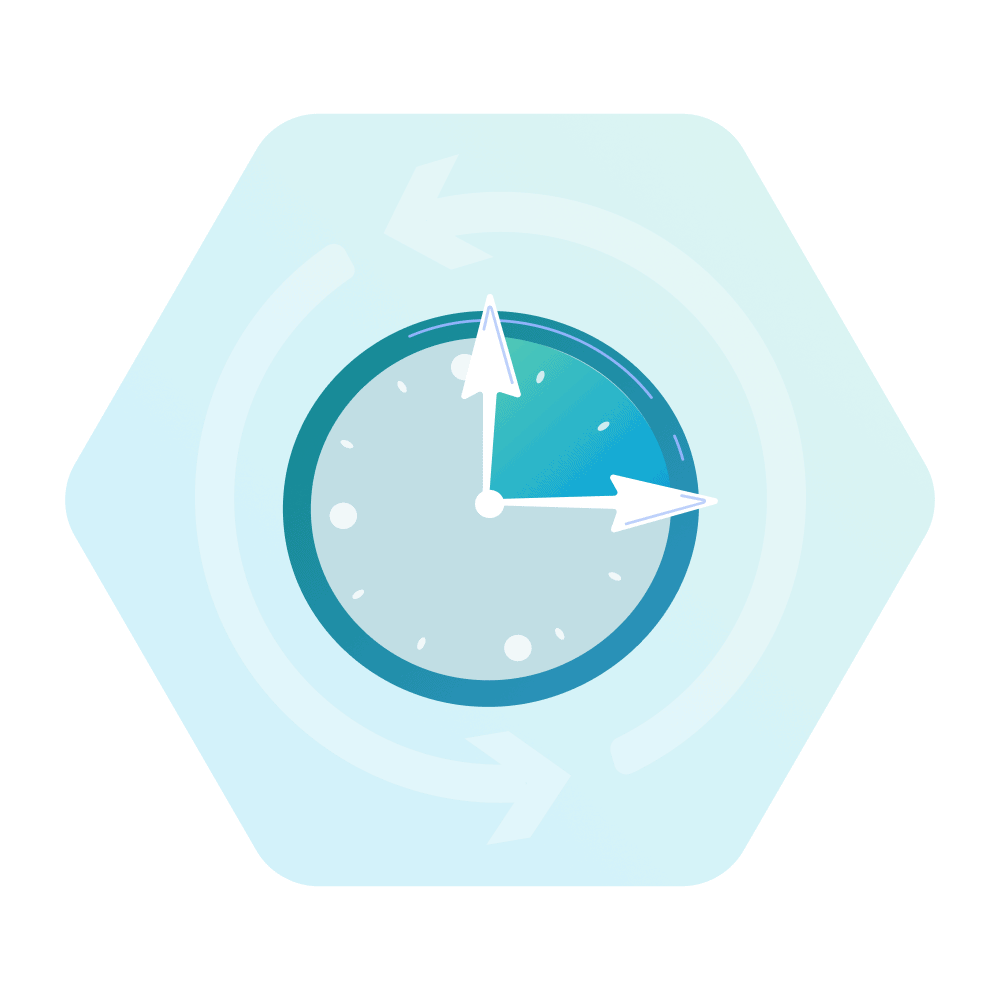 2604x faster incident recovery
Elite performers recovered 2604 times faster from incidents than low performers. This leads to more consistent availability of your systems, hardware and software.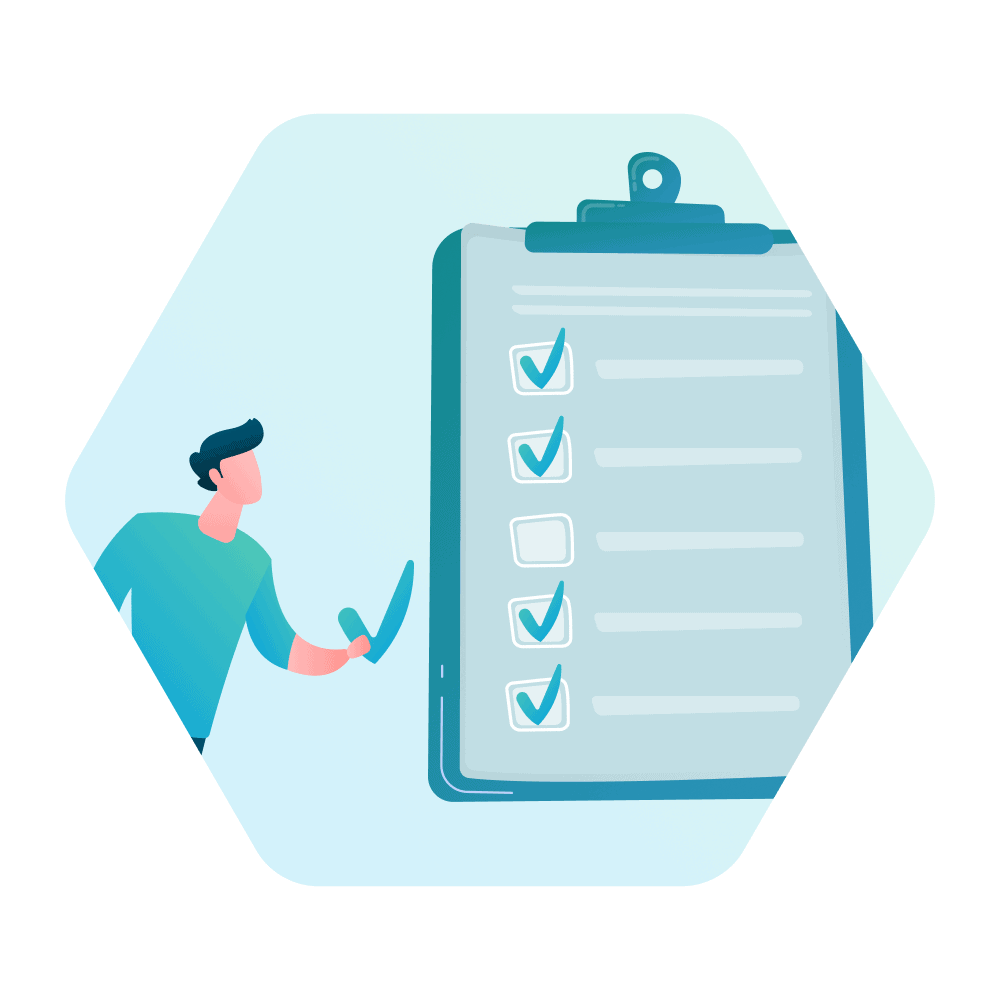 2.6x fewer approvals by committees
Low performers were 2.6 times more likely to have to go through change management processes that require approval from an external body and are an extreme time eater.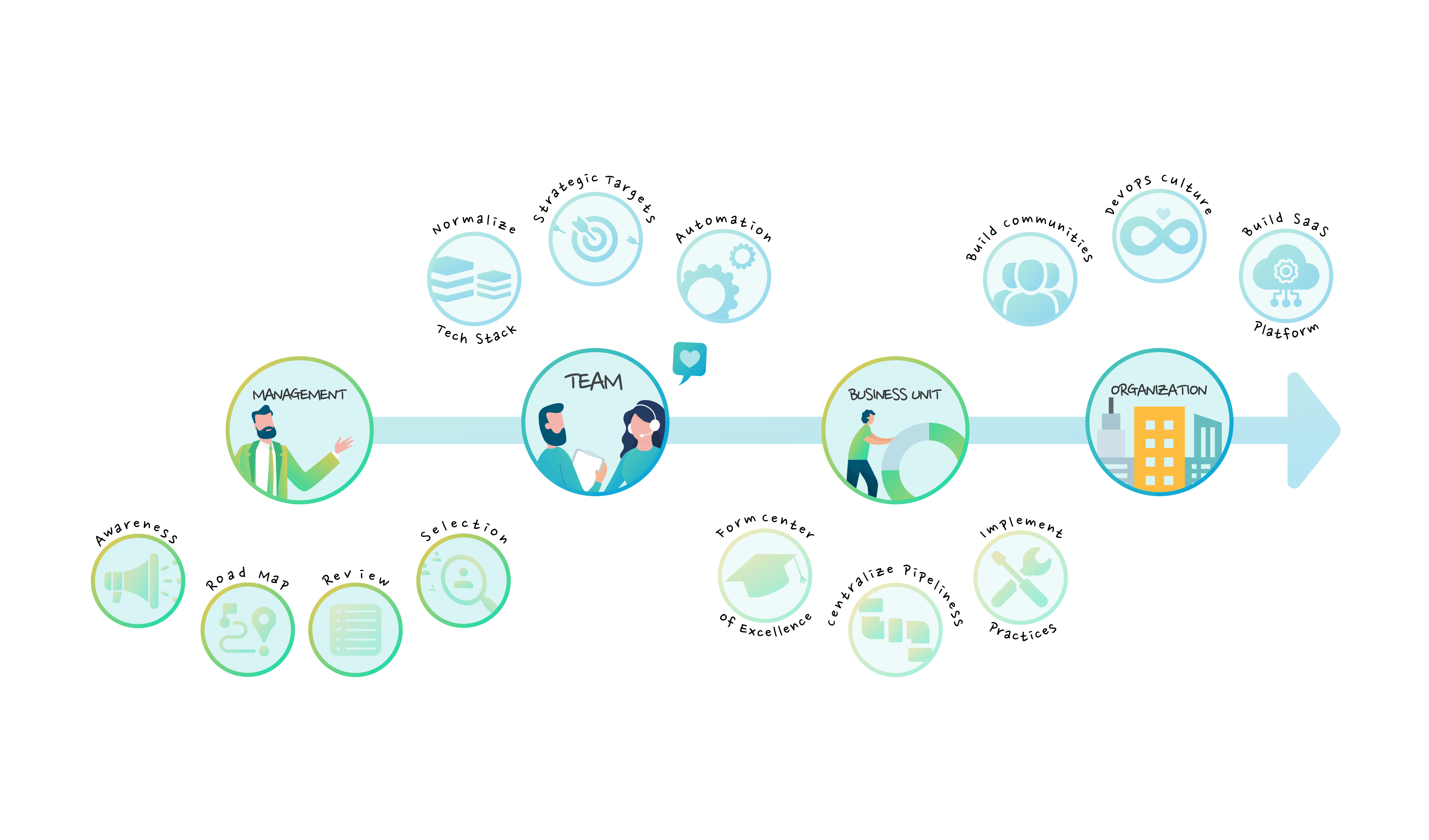 A DevOps transformation changes the approach to how a company works. However, it is not an evolution that starts at point A (no DevOps) and ends at point B (DevOps integrated to 100%). 
DevOps means making a commitment that needs to be carried and executed from the C-level and senior managers, straight down to the interns. The goal is to implement a corporate culture, tools and working methods that are continuously developed.
DevOps is used in countless companies and teams. The question is no longer whether it is already being used, but whether you are still competitive without DevOps?
DevOps Transformation - Start now and stay in the fast lane!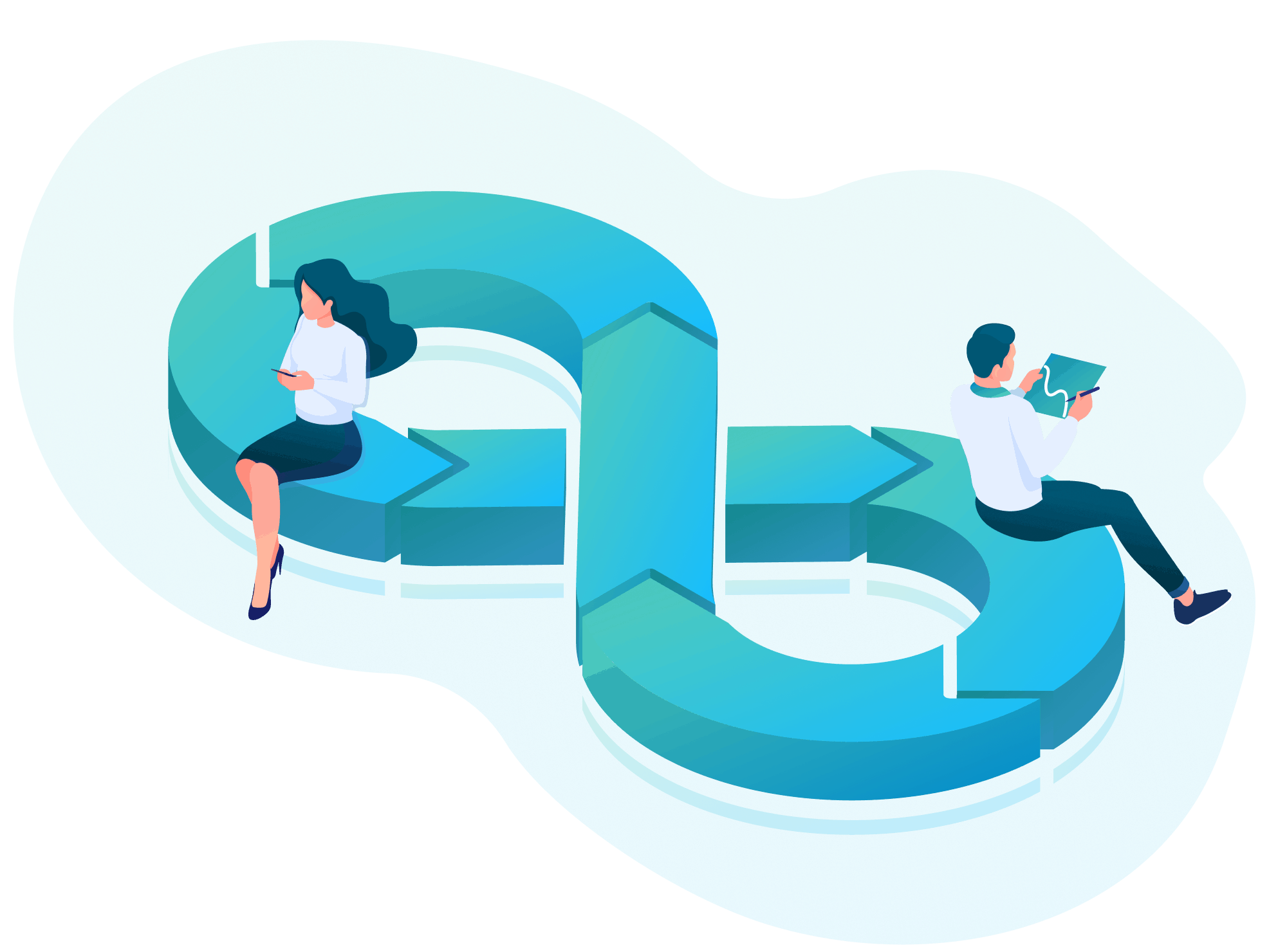 DevOps Transformation - How to get started
DevOps is not something that one person can do alone. It's a movement that affects your entire organization. To holistically embrace the DevOps methodology, your employees, teams, and your entire organization must be integrated from day one.
Strengthen your team and achieve incredible results
The world of technology is spinning faster and faster and requires constant adaptation of new tools and techniques. 
Our DevOps Ambassadors transform your business for good. And empower your teams with new methods, constant data collection and analysis to create an outstanding customer and user experience.
Not only will you stay competitive, but you'll always be one step ahead of your competition.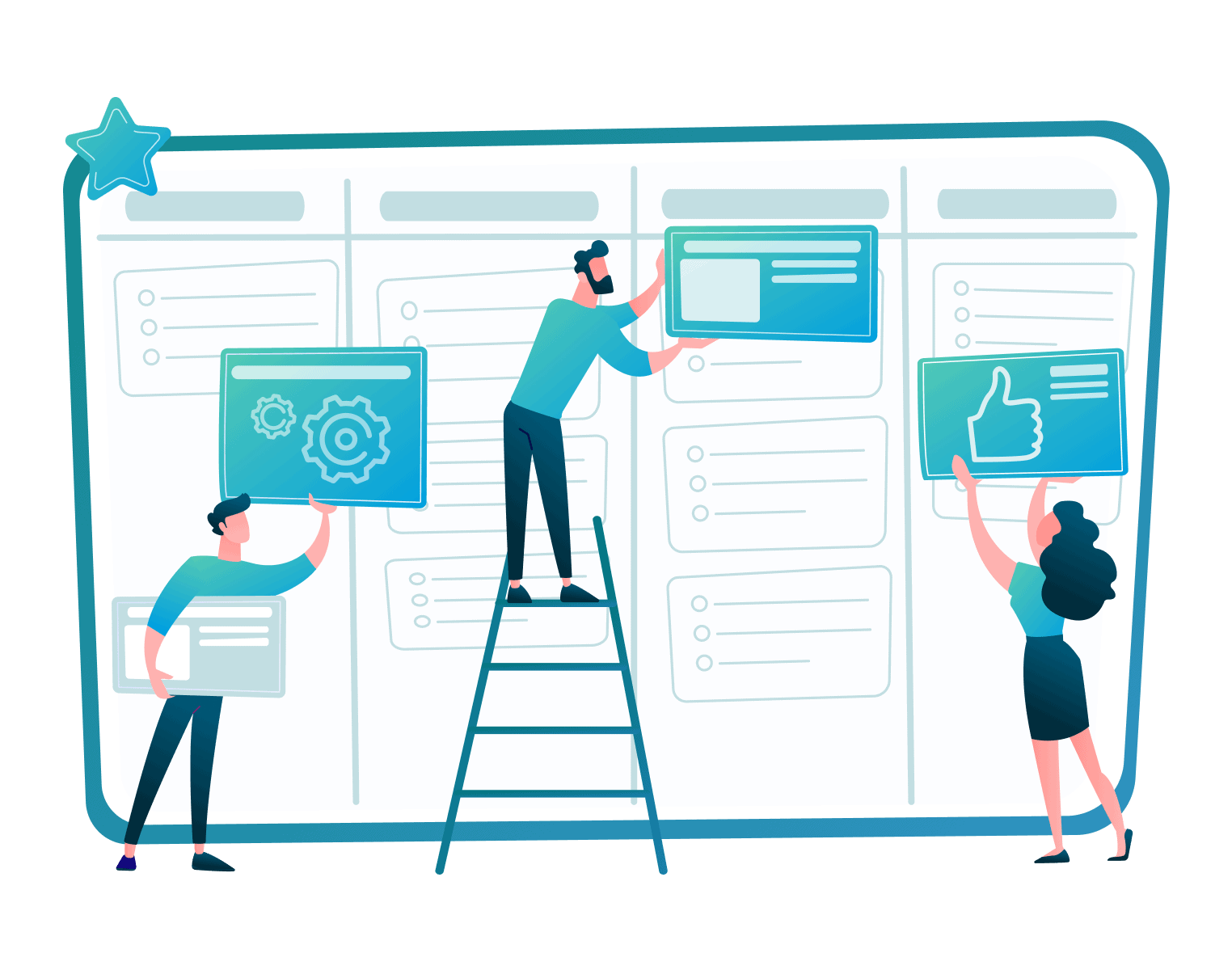 Do you want to start or expand with DevOps in your company?
We can help you integrate DevOps methodology and get the most out of your business. Feel free to contact us by phone, email or visit us in our office.
August-Bebel-Str. 41
04275 Leipzig