Our mission is to make complex IT projects feel simple and uncomplicated.
Never fly solo again. We are your
Co-pilot at your side
Never fly solo again. We are your Co-pilot at your side
With everything we do, we want to simplify challenging IT topics, make them easy to understand and adopt. Our goal is to enable teams to tackle IT challenges head-on by providing them with user-oriented solutions, an innovative and problem-oriented approach, and exceptional support. We believe in keeping it simple, not complex. We thrive to be the co-pilot on our customers' journey.
Solutions based on code and state of the art technologies
At XALT we proactively adopt the latest technologies and follow a code-first approach in our projects. By doing so, we enable our customers to stay one step ahead in their competitive field.
Industry Leading Solutions
We believe that by using the newest available technologies in our projects, we enable our customers to have a long-term competitive advantage and consistency throughout their entire value stream. We support enterprises in the areas of Atlassian, IT-Infrastructure, Docker and Cloud technologies like AWS and Azure. We accompany them on their journey to DevOps, Native Cloud and Agile Software Development.
Customer Centric Approach
For us, our customers are the center of attention. By being their Co-Pilot on their journey. We believe, every project requires a unique solution backed by best practices, state-of-the-art software, and our industry-leading consultants.
XaaC - Everything as Code
The world runs on code. We enable our customers to adopt, build and integrate code-first environments. By doing so, updates and improvements are implemented in no time, and managing critical infrastructure has never been easier.
XALT was founded in 2016 by Philipp Göllner as an external innovator for software teams and has since developed into a fast-growing IT implementation partner and IT consultancy with offices and team members spread across the globe.
XALT is founded
Philipp Göllner founds XALT as an external innovator for software teams in 2016.
2016
Atlassian Silver Partner
XALT partners with Atlassian and becomes an Atlassian Silver Partner.
Atlassian Data Center as a Service
XALT Partners up with Atlassian and acquires the Atlassian Silver Partner Badge.
2017
New Relic Partnership
We partnered up with New relic to delight our customers along their IT journey.
XALT grows to 10 employees
2018
Atlassian Gold Partner
XALT enables Customers to run the Atlassian toolstack on AWS.
Atlassian Data Center on AWS
XALT enables customers to use Atlassian tools on AWS.
XALT grows to 20 employees
2020
AWS Partnership
XALT Partners up with AWS and achieves AWS Consulting Partner Status.
2021
XALT grows to 25 employees
Team XALT continues to grow and welcomes 5 new team members.
5 years XALT
What a journey! 5 years ago XALT was founded.


Release of
Container8
XALT releases Container8 - A DevOps-as-a-Service platform.
2022
Join us: Help us revolutionize consulting and the way complex IT projects are tackled.
Join us: Help us revolutionize consulting and the way complex IT projects are tackled.
A selection of our customers
We accompany and support our customers as experienced project co-pilots from the beginning of their journey until they have safely and successfully reached their stated goals.
We're always striving to make XALT a place where people love working, learning, and growing. We value hard work, honesty and transparency, and above all else an authentic interest in helping others succeed. We love working with exceptional people.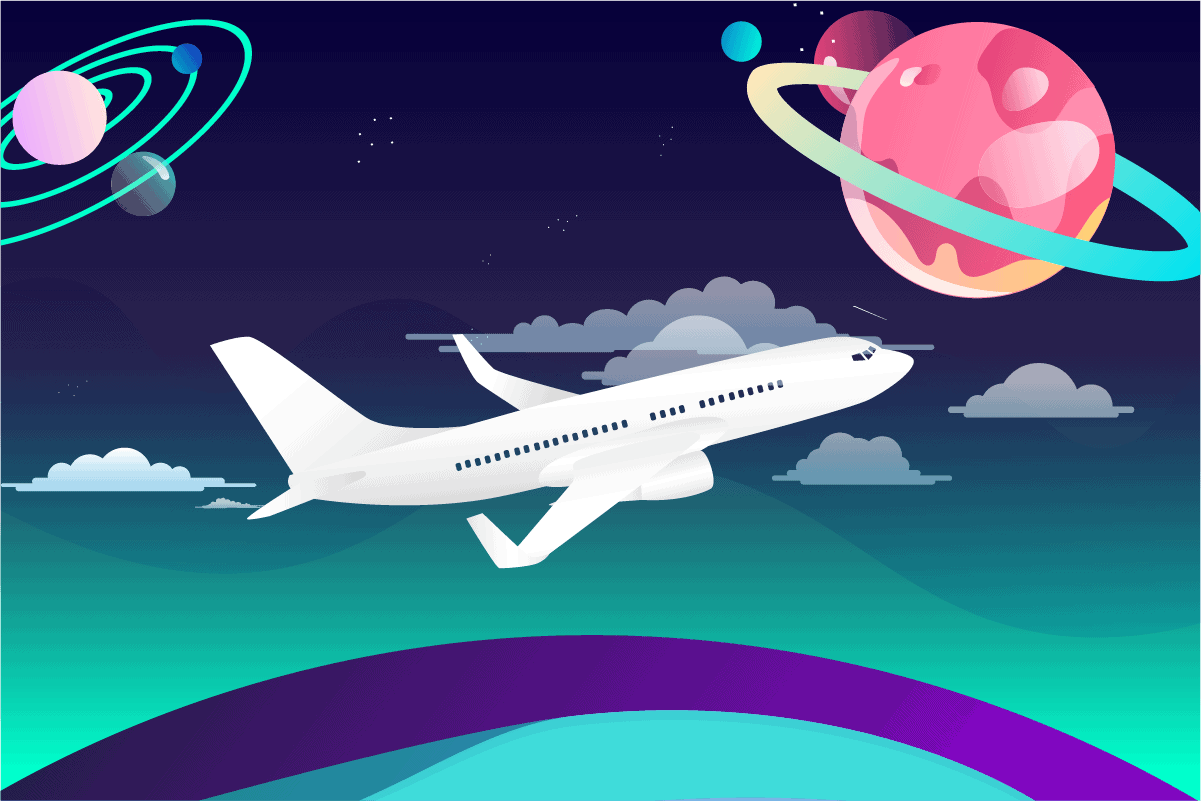 Ownership and impact
At XALT we have crazy aspirations and become one of the leading IT Consultancies in Germany. Whenever we focus on a new project, we own it and drive it forward until it's completed. We have smart people who prosper in their work — who start with a blank screen, grind until it is ready, and then polish until it is outstanding.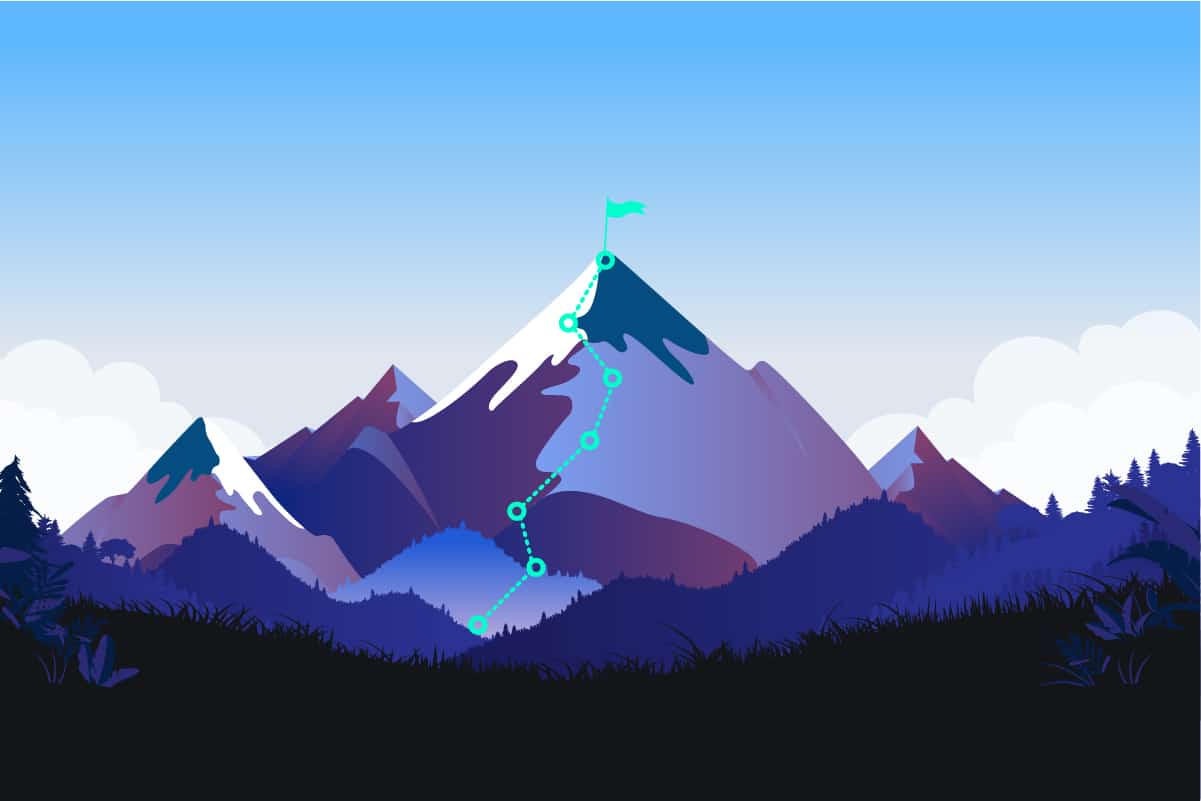 One prototype is worth more than 1000 meetings
We believe in getting things done. You have a cool idea? Build a first prototype, write a first draft or design a new app. Rather than just talking about it, we focus realization and implementation. Since, we all know, no one ever went to the moon by just talking about it, right?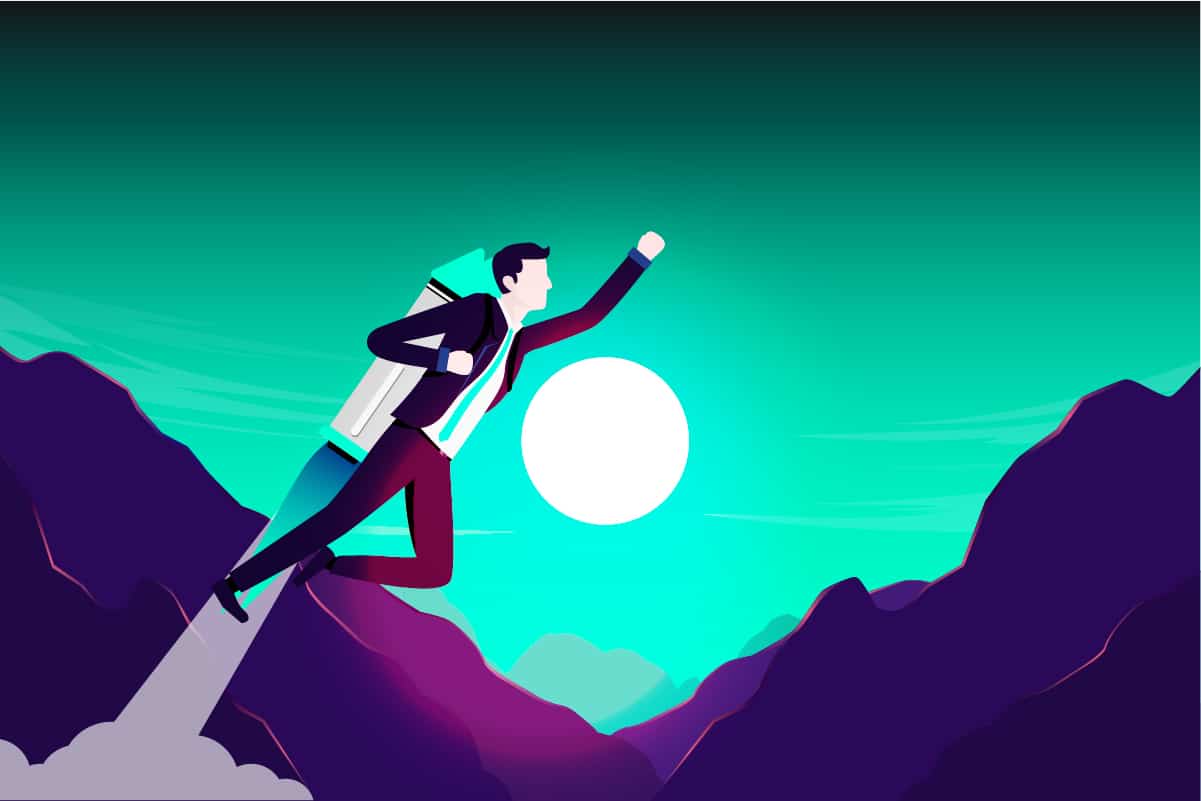 Learn and evolve
We believe in challenging the status quo and want to improve every day. The world is constantly changing, and new technologies and tools emerge from out of nowhere. At XALT we don't hang onto traditional approaches but adopt new possibilities every day to improve the way we work and consult our clients and customers.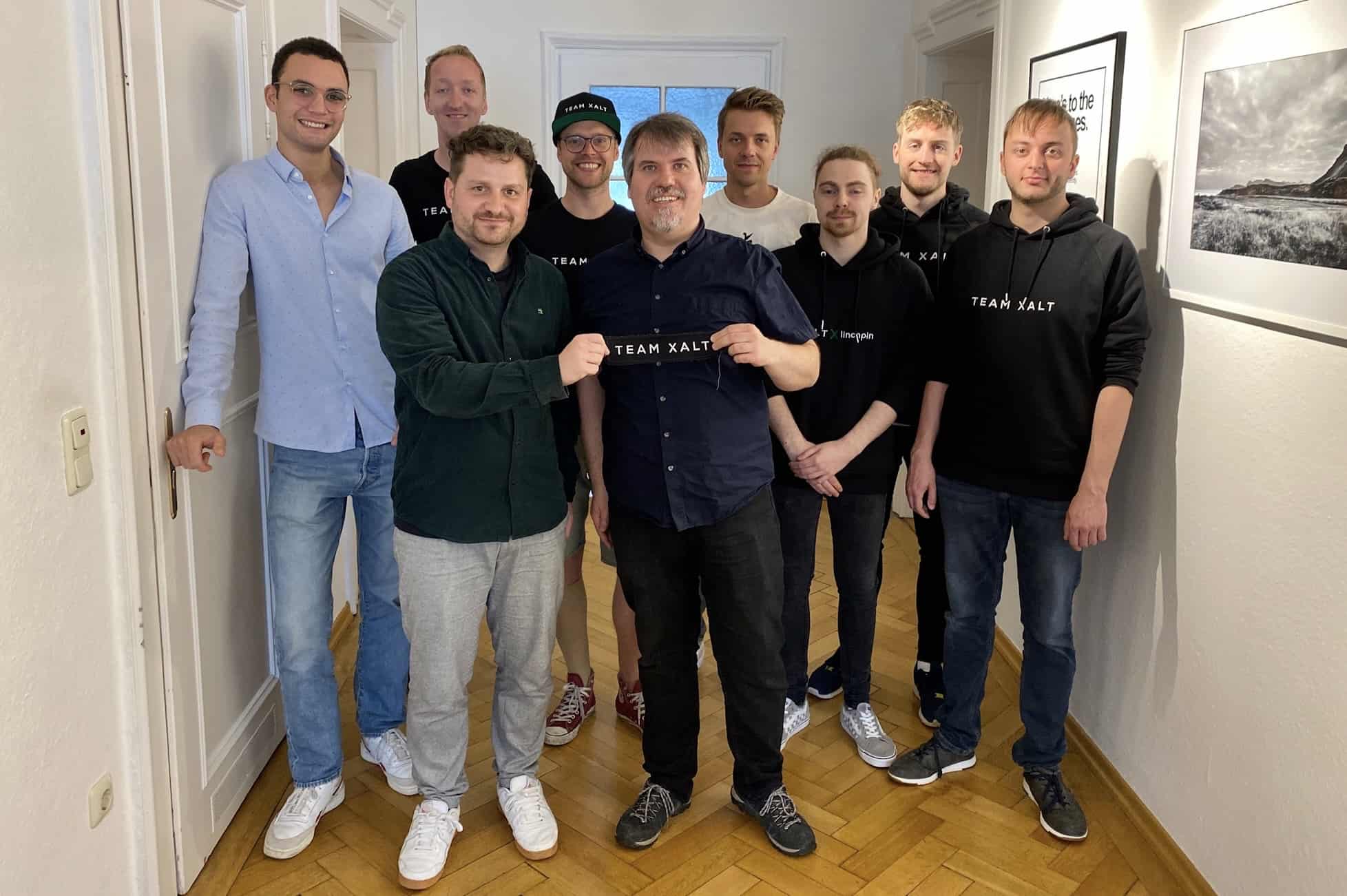 You want to be part of our team? Get to know the people behind XALT and check out who you're going to work with in your next job.
Our Team consists of Atlassian Consultants, DevOps Engineers, Marketing and Sales Professionals and FullStack Developers. We think you'll love it here. 
Why we love working at XALT
XALT is a digital-first company. This means that all employees primarily work remotely. We have "Collaborations Spaces" in Munich and Leipzig where all team members can meet and collaborate - more will be added in the future.
We believe this is the way of the future. Find out more about life at XALT.
Although we have dedicated offices in Germany in the United States, our team is scattered across the globe with teammates located in the Philippines, United Kingdom, and Austria.
Want to learn more about us?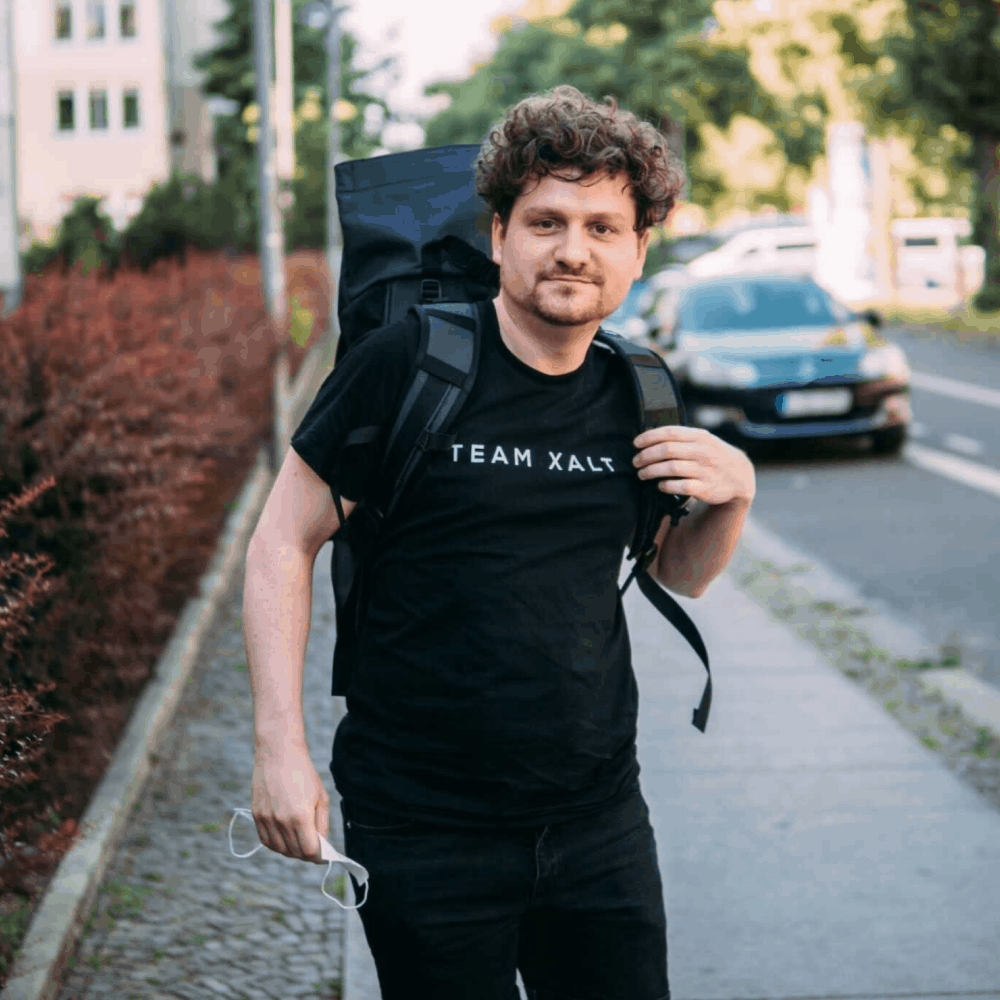 XALT is for the Curious, the Determined, the Creators, and the Problem Solvers.
The solutions we build at XALT help our customers improve communication and collaboration across teams. We help them solve crucial IT problems and real business problems.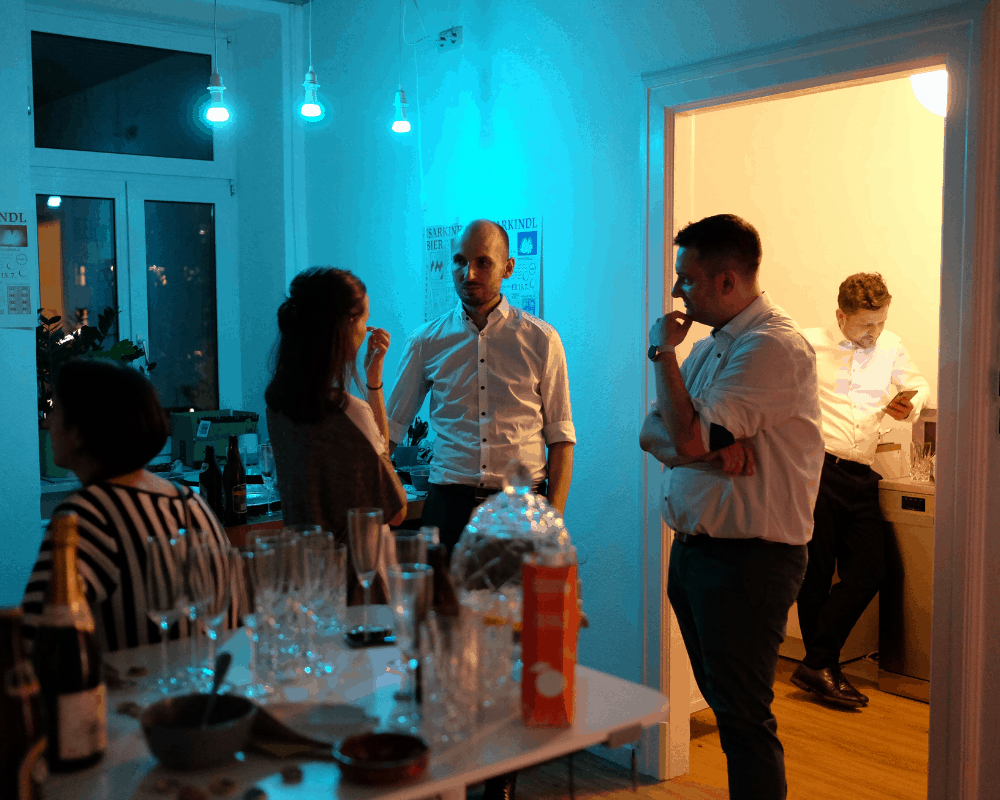 We provide first hand insights and best practies to the latest developments in IT.
We come to work everyday for our customers. And along the way, that willingness to put the customer at the center of everything we do has been recognized by our peers and industry.