In our webinar "Platform Engineering - Build AWS Accounts in Just One Hour with JSM Cloud", our DevOps ambassadors Chris and Ivan, along with Atlassian platform expert Marcin from BSH, introduced the transformative approach of platform engineering and how it is revolutionizing cloud infrastructure management for development teams. In our conversation, we discussed the concept of platform engineering, including how to initiate the process of using platform engineering, what obstacles organizations may encounter and how to overcome them with self-service for developers. We also showed how Jira Service Management can be used as a self-service for developers to create AWS accounts in just one hour.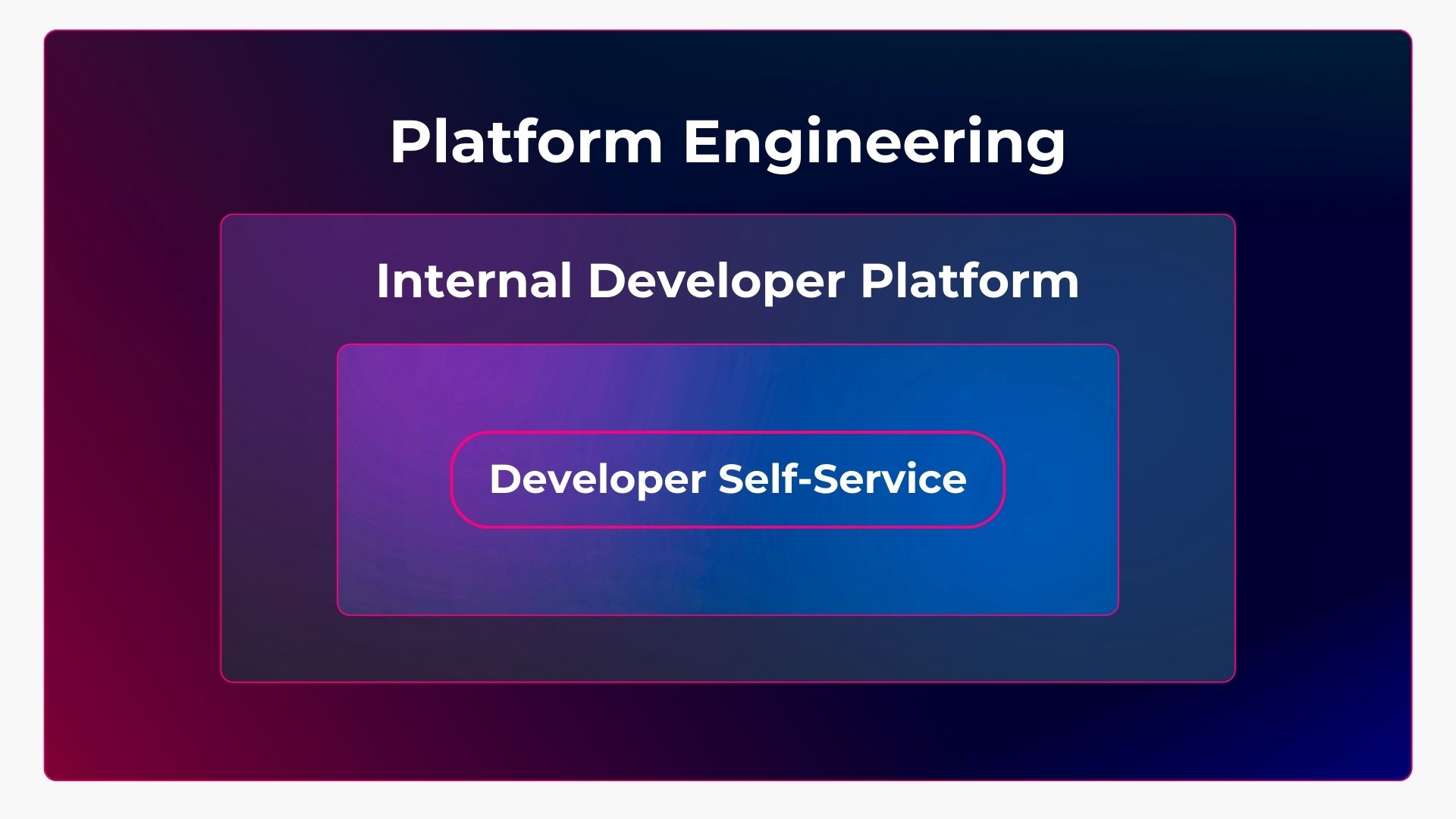 Understanding platform engineering
"Platform Engineering is a foundation of self-service APIs, tools, services, knowledge and support designed as a compelling internal product," said Ivan Ermilov during the webinar. This concept is at the heart of internal developer platforms (IDPs)aimed at streamlining operations and supporting development teams. By simplifying access to cloud resources, platform engineering promotes a more efficient and autonomous working environment.
Find out more about platform engineering in our article "What is Platform Engineering".
The decisive advantages
One of the key takeaways from the webinar was the numerous benefits that platform engineering brings. Not only does it speed up the delivery of features, but it also significantly reduces manual tasks for developers. The discussion highlighted how teams gain independence, leading to a more agile and responsive IT infrastructure.
Overcoming traditional challenges
Traditional methods of managing cloud infrastructure often lead to project delays and security compliance issues. Ivan pointed out that "a common scenario I've personally encountered in my career is that deploying infrastructure requires a cascade of approvals. The whole process can take weeks. One specific example we encounter in our customer environment is that AWS account provisioning can take weeks to complete. One reason for this is usually that the infrastructure landscape is simply inefficient and not standardized." By using platform engineering, companies can overcome these hurdles and pave the way for a more streamlined and secure process.
Success story from the field: BSH's journey
Marcin Guz from BSH told the story of the company's transformation and illustrated the transition to automated cloud infrastructure management. The practical aspects of implementing platform engineering principles were highlighted, emphasizing how operational efficiency could be improved.
Technical insights: The self-service model
Ivan and Chris Becker discussed the implementation of a self-service model using Jira Service Management (JSM) and automation pipelines. This approach allows developers to manage cloud resources, including the creation of AWS accounts, in as little as an hour - a marked difference from the days or weeks it used to take.
Live demo: Quick AWS account creation
A highlight was the live demonstration by Chris Becker, who presented the optimized process for setting up AWS accounts. This real-time presentation served as a practical guide for the audience, illustrating the simplicity and efficiency of the self-service model.
A look into the future: The future of platform engineering
The webinar concluded with a look to the future. Ivan spoke about exciting future developments such as multi-cloud strategies and the integration of DevSecOps approaches, giving an indication of the ever-evolving landscape of platform engineering.
Watch our webinar on-demand
Want to learn about the possibilities of platform engineering and developer self-service? Watch our on-demand webinar to learn more about platform engineering, IDPs and developer self-service. In this informative session, you'll gain insights that will help you transform your cloud infrastructure management.