Hello Alex, are you a working student at XALT? Please tell us something about yourself, your studies and your role in the company.
Hi, right, I'm Working student at XALT since May 2020 and study Bioinformatics at the Technical University of Munich. At XALT, I am involved in both internal company work and customer projects. Among other things, I support our DevOps engineers in quality assurance, configuration and documentation of software and/or deployment.
How did you get started at XALT?
I was contacted promptly after the acceptance of my application in order to start the onboarding directly. The onboarding week was a challenge for me, as I had never worked in an IT company before. First of all, I had to familiarize myself with the tools, workflows, and the Corporate culture familiar.
At the beginning, I could only get to know my colleagues online, but I was still warmly welcomed and invited to join the team. In the beginning, communication was crucial for me, so I felt like I was get involved in projects as quickly as possible and could get an overview of the company processes.
During my time at XALT so far, I had no problem balancing my studies with work. Of course, I had to do without some free time, as if I would only concentrate on my studies.
What parallels or differences do you see between working at XALT and your studies?
In the course of study, we are introduced to basic knowledge of various tools, methods and solution approaches. The methods learned serve as a helpful knowledge base to be able to work on actual problems from everyday work.
The fundamental difference between a project with XALT and in the university is that in the university the work on most projects (for students in the first semesters) is mainly for educational purposes. In a company, meanwhile, there are real tasks (of customers) to be done. Thus, one works with a real and concrete problem, which has to be solved. Moreover, in work the focus is often on a quality result. At university, the focus tends to be more on methodology.
Become a part of our working students
You have the drive to learn new things? Join us and support our team in cool projects.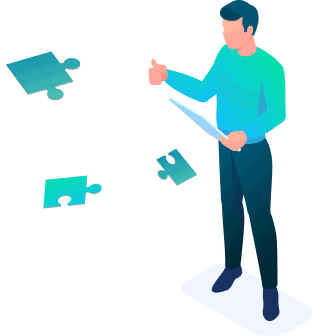 What impact did the work culture at XALT have on your college life?
As a bioinformatics student, working in the IT department has broadened my horizons in several areas. Among other things, in the analysis of Big Data, in programming as well as in general teamwork. These are all topics that are also crucial in my studies.
For our projects, for example, I also familiarized myself with DevOps tools, carried out software testing and worked on the project organization. In the process, I was able to gain valuable knowledge about how a company works. My new programming skills gave me a boost in the computer science lectures and exercises at university, for example, as I always had a reference to what can actually be done with programming.
Furthermore, the work at XALT has a positive impact on my productivity at the university. I have learned to organise my work and process tasks in a structured way. This helps me to organise my everyday life in such a way that both my student work, my studies and I as a person can benefit from it.
What are your most important lessons learned from your time at XALT?
In my short time at XALT, I have been able to learn a lot so far. The 5 most important thingsI learned as a working student are:
Insight into management and organization of larger IT projects
Work in a team of individuals with diverse backgrounds and areas of expertise.
Self-organized work distribution and problem solving
Communication setup for remote work
Coffee in the morning drives away sorrow and worries 🙂
In summary, I would say that working in a company is a completely different experience to studying at university. This will not be a big surprise. Very different from my point of view are topics like the general problem-solving approach and the different learning methods.