Digital transformation, cloud technologies, and automation of business processes are key topics in enterprises around the world. This is hardly surprising, given the fact, that new technologies enable businesses to be more productive, save resources, or provide a better customer experience at any given point in time.
By digitizing business processes companies can expect to achieve a broad variety of benefits. Continue reading to find out which benefits of digitized business processes you can expect to gain.
Why digitize?
According to a study by McKinsey can be achieved through the digitization of information-intensive processes, costs are reduced by up to 90 percent and throughput times are shortened many times over". The return on investment depends on your particular situation, but such digitization has enormous potential in most companies and is worth looking for the best opportunities.
If you take into account, that countless companies still rely on manual or analog business processes, this isn't surprising. Using pen and paper, Microsoft Excel sheets, and having to print out documents just to sign them and then scan them again, isn't state of the art.
Time is of the essence, not only to free up resources, but also to stay ahead of the competition. Replacing outdated techniques with modern (and cloud-based) software solutions can help you get urgent improvements done in one fell swoop.
Organizations can automatically collect data that can be analyzed to determine the efficiency of processes, identify cost drivers, and identify the root causes of risks. The monitoring of performance data in real time enables managers to proactively address problems before they become critical.
Cost reduction and time saving are just two of the key benefits of digital business processes you can expect.
Further advantages of digital business processes
Streamlining workflows
The inputs and outputs that go into a process can be difficult to monitor with manual processes. In contrast, digitalizing your processes lets you explore and automate each step and decision in a way that removes pain points. It reduces process friction and optimizes workflows.
Using preconfigured kickoff triggers, decision points, notifications, and centralized task details, your team can keep things on track. Especially when you are streamlining processes between business units, across locations, or even across distributed workforces.
Merge different data silos
Using a process digitization platform that facilitates flexible system integrations enables your team to break down data silos that slowed productivity and hold back improvements. By digitizing processes, your team can stop spending time and money on the cumbersome, costly, and time-consuming process of pulling data from multiple sources and instead use tools to request data in real-time.
For example, in order to improve your digital product, you can use tools that pull data from customer service, usage data from your apps, and data from sales meetings. This way, you'll easily find out, what your users really need and want.
Case Study - Digitized Sales Process
Fill out this form to download our case study for a digitized sales process.
Ensure adherence to compliance guidelines
If you digitize and improve documentation management, you'll be able to meet compliance and safety requirements in a timely, accurate way, regardless of the practices you use internally or the regulations you follow.
Specific measures can be added and an auditable record of each step can be automatically generated by a tool like Jira, so you can keep track of compliance. This way, you can prevent important steps from being missed in a regulated process.
Learn how to digitize and automate a process with Jira: Read the article.
Enabling and accelerating business growth
By focusing on getting their work done and engaging with each other, rather than searching for documentation or researching ideas, your team will be able to focus on their mission and more strategic matters.
As a result, going digital will enable your organization to modernize its processes while also accelerating the growth of its business.
According to Gartner, digitizing ITSM processes alone will reduce operational costs by up to 60% by optimizing and automating customer support requests and providing valuable information beforehand.
This might also interest you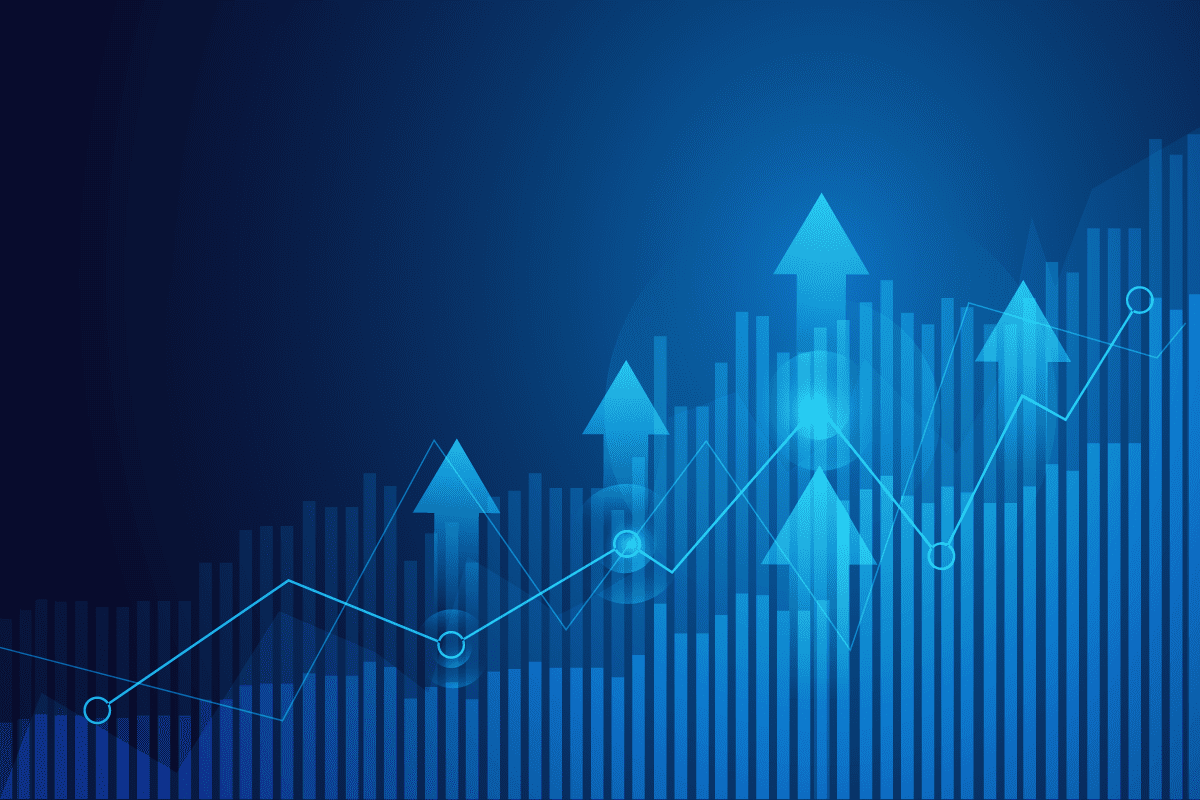 Advantages of digital business processes
By digitizing business processes, companies benefit from a whole range of positive effects. Learn more in this article
Success factors - Why you should not hesitate
You don't have to look far to start improving, but what you can do is start with the one that generates the biggest impact.
Determine what your digital process should look like and what you want to achieve.
Using digital tools allows you to revamp the entire process and built It up from scratch. As mentioned, you can integrate automation in certain steps. For example, send out follow-up emails in HR processes to inform applicants about the current status in the hiring process. Doing so enables you to reduce turnover times to your desired minimums.
Start by defining your goals
Starting at the back and defining what you want to achieve by going digital enables you to approach unbiased.
Deliver an exceptional experience along the entire customer journey
Digitizing only some stages along the customer journey will improve efficiency and performance in certain areas (and to some extent improve customer experience), but in order to deliver a truly unique experience, the entire journey should be accounted for.
To improve the customer experience, you need to involve all teams involved along the customer journey. That means product management, development, sales, marketing and consulting teams.
❗️To make the experience truly remarkable, add the customer to the equation. Talk to him about his expectations, desires, and where he thinks you can improve. This allows you to create processes centered around the customer.
This way, you can create processes that are focused on the customer.
The process digitization team needs support from all functions involved in customer contact if it is to improve the customer experience from start to finish.
This also means that you should not forget the internal processes. Project management, customer onboarding, marketing automation or sales.
Recruit the talent you need to make it happen
Digital transformation isn't a simple task. Next to the right approach, enterprises also need the right people and skillsets to get started. In order to digitize processes quickly, companies can start a center of excellence that facilitates new skill sets and roles.
Another approach enterprises use is to closely work with digitization experts and consultants on a long-term basis. Hiring external partners for just a single project only tackles one problem at a time but disregards the big picture. Build lasting relationships with vendors and grow together.
Summary
Digitizing processes is more than just moving existing ones to digital tools. Questioning the status quo and imagining what the future should look like encourages you to think differently. To get started with digitization and transforming your business, choose one or two key processes, develop best practices and implement them company-wide. Once this is done, start scaling from there.
Remember: To succeed and to leverage all positive benefits of digitizing business processes, you have to have defined a specific goal beforehand and hire experts in the field of digital transformation. May they be internal staff or external consultancies.
Case Study - Digitized Sales Process
Fill out this form to download our case study for a digitized sales process.